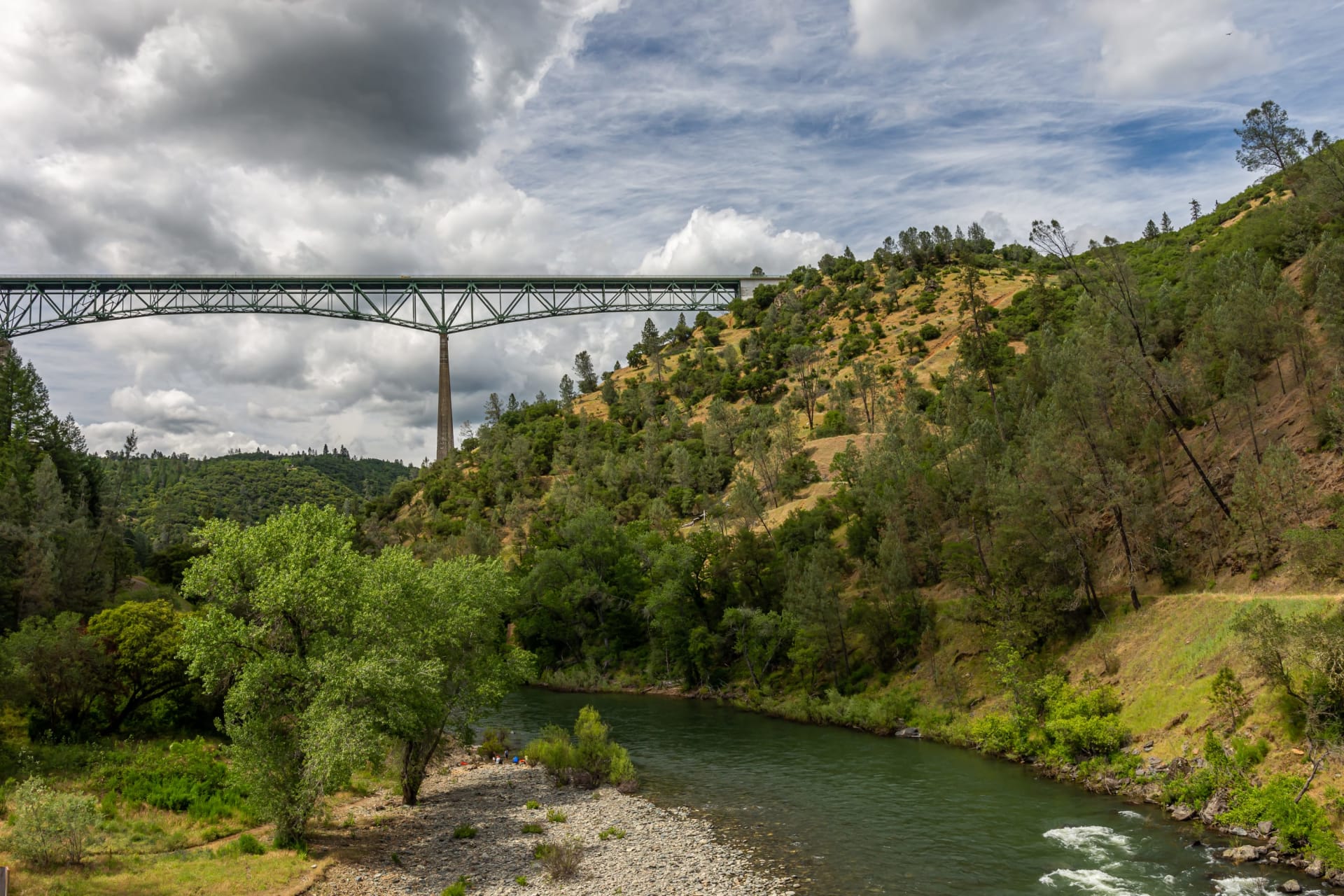 Bucolic haven with idyllic urban perks
Tucked in the Gold Country of Sacramento Valley, Placer County is known for offering modernized sophistication interweaved with the romantic charm of a historic old town, making it a highly desirable destination for those who love a rural atmosphere with a bit of everything. It is accessible from seven major highways and home to three airports — all while being home to a bounty of green parks, excellent schools, and stellar amenities to give residents an enriched quality of life!
With plenty of sunny days, Placer County certainly enjoys the beauty of each season — cool winters and hot summers, gentle springs, and pretty falls to boot. The county's perfect wine climate has made it host to spectacular family-owned boutique and craft wineries across its lovely cities. Proximity to the State capital endows locals with an array of mass transit options, and extended bike routes have sprung up across the area, linking neighborhoods with ease.
An array of exquisite, single-family homes bespeckle the cities of Placer County, from Spanish colonial-style homes to bungalows and modern farmhouses on manicured grounds. Here, there's something for every taste.
What to Love
Thrilling outdoor activities
Convenient location to most of California
Shopping mecca with lots of eateries
Idyllic weather all year round
A+ public schools
Local Lifestyle
Placer County serves an idyllic suburban lifestyle with plenty of amenities. You're not only going to fall in love with the area's snow-capped mountain peaks, roaring waterways with a promise of adventures, and meandering trails calling you to go on morning hikes or Saturday evening biking trips, but also its friendly populace who greet you with hellos and genuine smiles, the terrific convenience and easy access to highways, and the rural serenity guaranteed to homeowners.
Dining, Entertainment & Shopping
Perceive the sleekness of Westfield Galleria's elegant setting, bringing you luxury brands like Louis Vuitton, Lululemon, Athletica, H&M, and Sacramento's first Tiffany & Co.
North Lake Tahoe is a shopper's dream, with gift stores set into antique buildings and distinguished shopping centers inviting you in for some memorable retail therapy. Browse home décor shops, art galleries, and boutiques at the historic Truckee's Commercial Row, and elevate your shopping senses with a tour of The Village at Northstar, where you can pick up snowboarding gear at Burton and head to Euro Snack Inc for a gelato. Popular Hollywood hits run at The Village Cinema, so be sure to come by to satisfy a heart craving entertainment. Step into the stylish and warmly-lit Paul Martin's Bistro for skirt steak, classic burgers, and yummy desserts like warm butter cake and decadent chocolate cake.
Things to Do
North Lake Tahoe brims with activities, so be sure to catch some fun every season of the year. From snowmobiling and sledding in winter to biking along miles of dirt or paved trails in spring, there's never a dull moment in this town.
Fulfill your winter wonderland daydreams at the Truckee Resorts — eight distinct destinations beloved by winter sports enthusiasts and offering everything from snowboarding terrain parks to ice rinks, cross-country ski centers, and kids' play areas replete with rideable features and trampolines! You can spend a day snowboarding across fresh snow at Northstar California Resort, or go ice skating with the kids at the Truckee Donner Resort.
Summer is the perfect time to bring your mountain bike out to Northstar Mountain Bike Park and cruise the mountains at a thrilling pace. Tee off with friends and family at the 18-hole Northstar At Tahoe Golf Course nestled in the Sierra Mountains. Join the excitement with a thrilling carnival ride or live concert at Placer County Fair, and play a fulfilling game at the Thunder Valley Casino.
Schools
Placer County embraces great school districts such as Roseville Joint Union High School District, Rocklin Unified School District, Placer Union High School District, and Eureka Union School District among others. A few of the county's coveted academic institutions include:

Sorry we are experiencing system issues. Please try again.